Bombshell Obscura as Hillary Clinton at center of Russiagate Hoax [Video]
---
---
Some months ago, it was featured news that Hillary Clinton was ordered to testify about her e-mails by court order on September 9th of this year. Sadly, Secretary Clinton's lawyers were able to get her out of that, but the investigation into the Russiagate conspiracy turned up some very interesting material.
A letter from the Director of National Intelligence, John Ratcliffe, was declassified. The letter was addressed to Senator Lindsey Graham (R-SC). You can see the first page of this two pager below. (The second page only contains the Cc: list of recipients: Sens. Diane Feinstein (D-CA), Marco Rubio (R-FL), Mark R. Warner (D-VA), and Representatives Adam Schiff (D-CA) and Devon Nunes R-CA))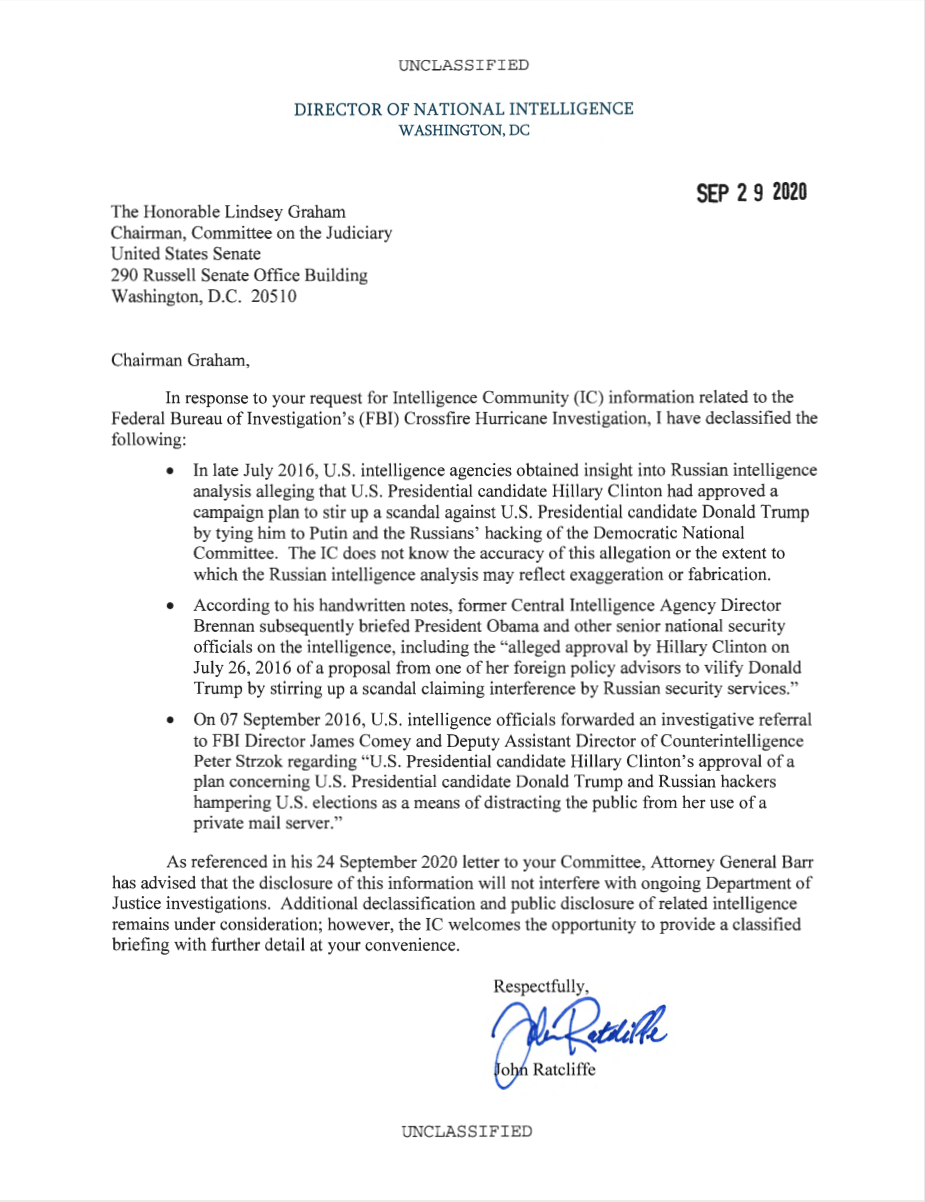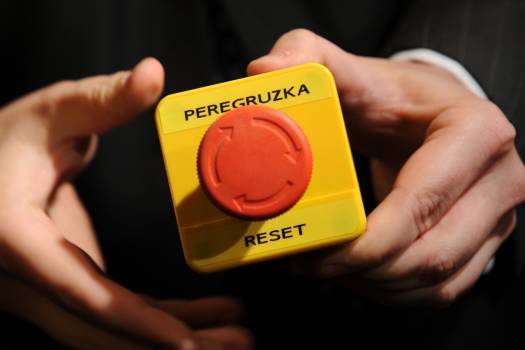 A prophetic error? "Peregruzka" (перегрузка) literally means "overload."
A hat tip to Liberal Hivemind for catching this. Watch below for more information connecting all the dots.
The statements, views and opinions expressed in this column are solely those of the author and do not necessarily represent those of The Duran.