Equal Human Rights will Solve Social Problems
---
---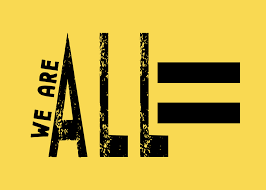 Humanism. People will need a lot of time to accept such work division. However, it will grow the economy much more than capitalism could, and that will send capitalism down in history.
Equal human rights also mean all people should have the same legislative, judicial, and executive powers in society. That is something that is non-existent today, and this is the main obstacle to reaching a good society. Let's give everyone equal rights to evaluate other people for whatever they do. Each positive evaluation will bring a small award to the assessed person, and each negative evaluation will result in a small punishment. Then everyone will work hard to better the lives of others and not hurt anybody. This will create a good society.
Equal human rights will solve all social problems of humankind. They will create a good society. I have presented this process more in the article: Equal Human Rights will build Heaven on Earth. People should pay attention, contemplate and discuss it, but they do not. Why?
The statements, views and opinions expressed in this column are solely those of the author and do not necessarily represent those of The Duran.