Erdogan and Candace scold Biden on his Putin gaffe
---
---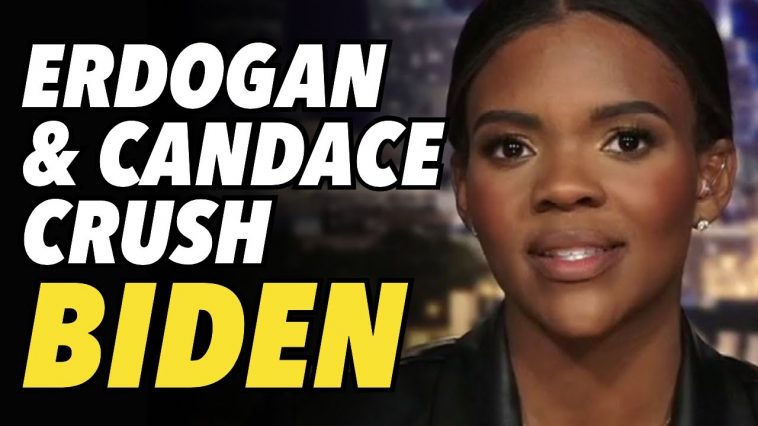 Erdogan and Candace scold Biden on his Putin gaffe

****News Topic 335*****
Turkish leader Erdoğan slams NATO ally Biden for calling Putin a 'killer,' says US president's remarks were 'truly unacceptable'
Turkish President Recep Tayyip Erdogan has criticized his US counterpart Joe Biden for calling Russian leader Vladimir Putin a "killer," saying that such statements about a head of state are "not fitting of a president." Erdogan's statement comes despite Turkey's status as a NATO member, with Ankara appearing to take the side of Moscow over Washington.
Candace Owens triggers Twitter by inviting Putin on show, says Biden dodged Kremlin request for debate over 'mental health' issues
US conservative commentator Candace Owens believes President Joe Biden is not mentally capable of publicly debating his Russian counterpart and offered Vladimir Putin an invitation to be a guest on her show instead. The bold and harshly-worded take on Biden and Putin, which Owens asked her Twitter followers to share, came after the two world leaders exchanged 'pleasantries' through the media this week.
The statements, views and opinions expressed in this column are solely those of the author and do not necessarily represent those of The Duran.
ErdoganAlex ChristoforouBidenCandace