The Security Council report confirms the continued activity of "ISIS" and the sources of financing "Al-Nusra".
---
---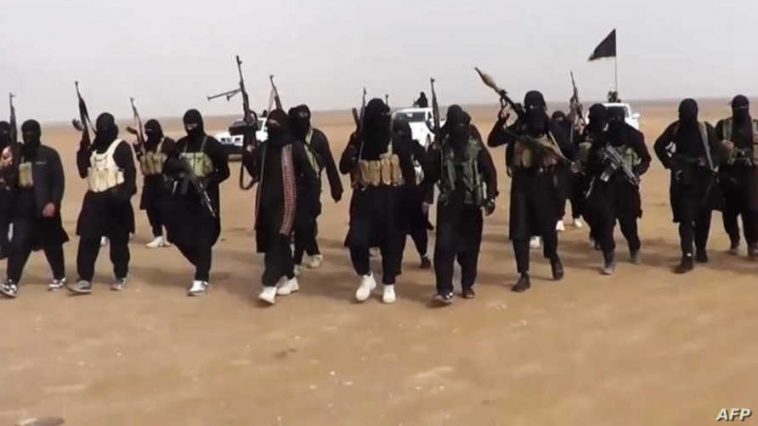 An image grab taken from a propaganda video uploaded on June 11, 2014 by jihadist group the Islamic State of Iraq and the Levant (ISIL) allegedly shows ISIL militants gathering at an undisclosed location in Iraq's Nineveh province. Militants took control of the Iraqi city of Tikrit and freed hundreds of prisoners today, police said, the second provincial capital to fall in two days. AFP PHOTO / HO / ISIL
The UN Security Council issued a report stating that ISIS is still capable of carrying out terrorist operations in Syria and Iraq.
The report stated that the organization is still active despite the challenges it has faced, including the loss of a number of its leaders over the past year, adding that the militants of "ISIS", "Al Qaeda" and other terrorist organizations are still able to hide in secret places and obtain the support to finance themselves.
The report estimated the number of "ISIS" militants in Syria and Iraq at about 10000 soldiers, pointing out that most of them are in Iraq, but their ability to launch attacks is relatively less in Iraq than it is in Syria.
The report pointed out that there is a tendency within the organization towards decentralization in taking decisions on tactical operations for each of its cells deployed in the 2 countries, indicating that these cells are spread in Iraq in the areas of the Hamrin Mountains and the governorates of Diyala, Kirkuk and Salah al-Din, while In Syria, he is resorting to secret hideouts in "Deir Al-Zour" and "Idlib", which are under the control of Al-Nusra, affiliated with Al-Qaeda.
The Security Council report confirmed that "ISIS" elements launch their attacks from Deir Al-Zour against the Syrian army, taking advantage of the vast areas of the Badia, indicating on the other hand that "Al-Nusra" is still in control of large areas in northwestern Syria, and that it possesses large financial resources from its monopoly of the trade of fuel, which generates about a million dollars a month.
The statements, views and opinions expressed in this column are solely those of the author and do not necessarily represent those of The Duran.